RPPF 2024 is our 12th season. Festival dates are June 27- July 17.
We invite you to stop by and enjoy our classes and performances. Barness Hall is in the School of Music at USF – 3755 USF Holly Drive, Tampa, FL 33620. Events are free; however donations are much appreciated.
The complete season schedule is uploaded annually June 1. As in previous summers, daily private lessons will be in the morning, special topic classes, legacy forums and soiree concerts in the afternoon, and master classes in afternoons and evenings. For the participants, there is always ample unscheduled downtime for extra practice, fun, conversations, excursions, parties, more lessons, or to do your own thing.
Our Archives and YouTube channel are full of festival videos, program booklets, cell phone songs from all prior summers, and you can even hear what students and guest faculty think about RPPF. Please subscribe!
 Calendar loads best on cell phones using Chrome, Firefox, or Google Calendar app. If you use Safari you may have to go to Settings/Safari and scroll down and toggle off  Prevent Cross-Site Tracking. The codes for RPPF 2022 events are:
SC – Satellite Concert (formerly Ambassador C)
MC – Master Class
STC- Special Topic Class
Legacy – Part Performance / Part Discussion
Soirée – Informal Performance
Use the arrows to move around.

Map and directions to USF, Tampa, FL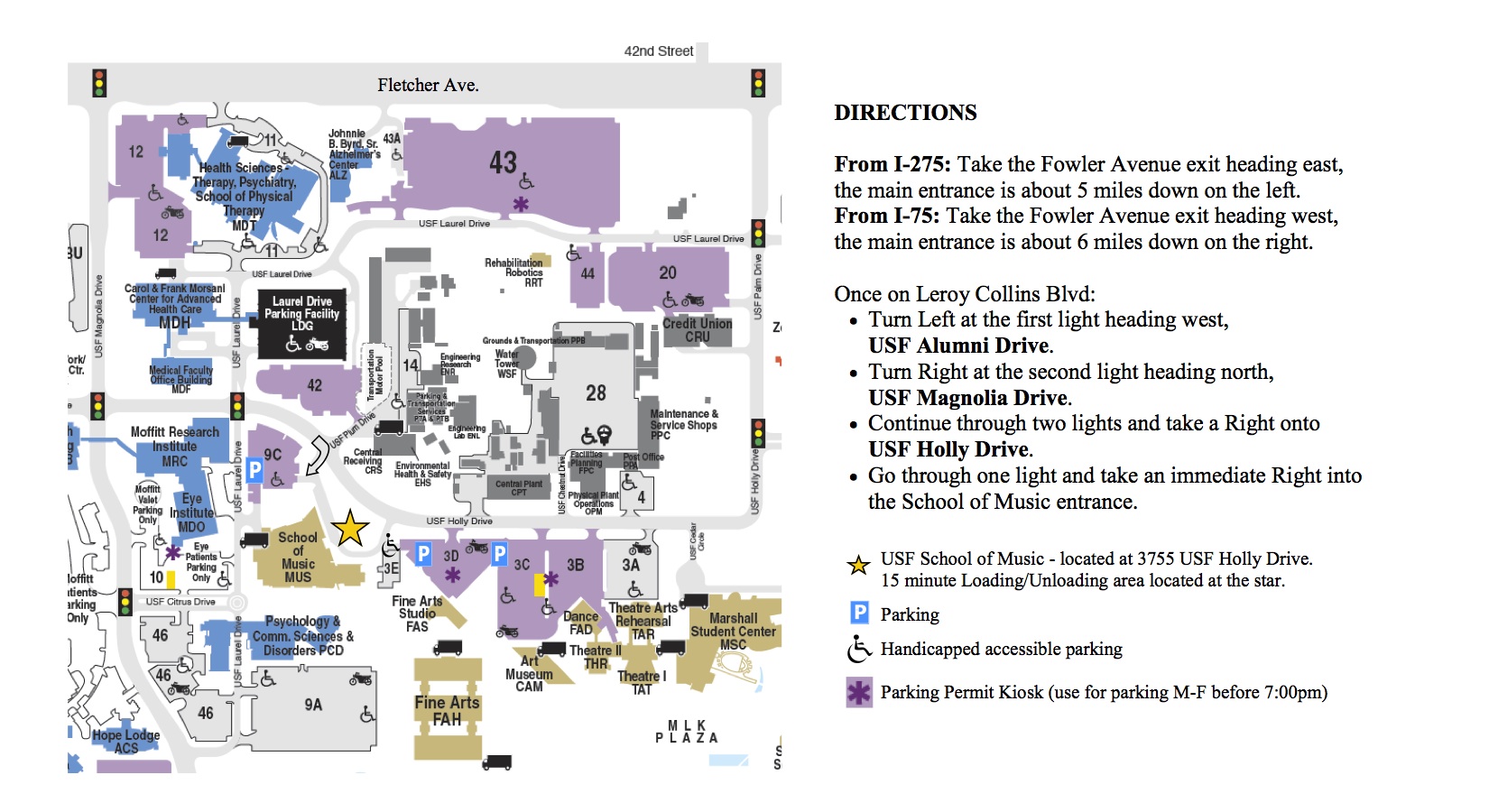 The Steinway pianos at USF are made possible by the kind assistance of the Music Gallery, Clearwater, Florida. THANK YOU!