As you know, RPPF 2020 was cancelled. RPPF 2021 will be live or virtual depending on safety.
Barness Hall is in the School of Music at USF – 3755 USF Holly Drive, Tampa, FL 33620
The complete schedule for 2019 is below. The schedule features daily private lessons in the morning, special topic classes, legacy forums and soiree concerts in the afternoon, and master classes in the evening. There is always ample unscheduled downtime on weekends for extra practice, fun, conversations, excursions, parties, more lessons, or to do your own thing. Check out the Archives. There you can view festival videos, program booklets, cell phone songs from prior summers and even hear what students and guest faculty think about RPPF.
Calendar codes for live RPPF 2022:
AC – Ambassador Concert
MC – Master Class
STC- Special Topic Class
Legacy – Part Performance / Part Discussion
Soirée – Informal Performance
Use the arrows to move around.

Map and directions to USF, Tampa, FL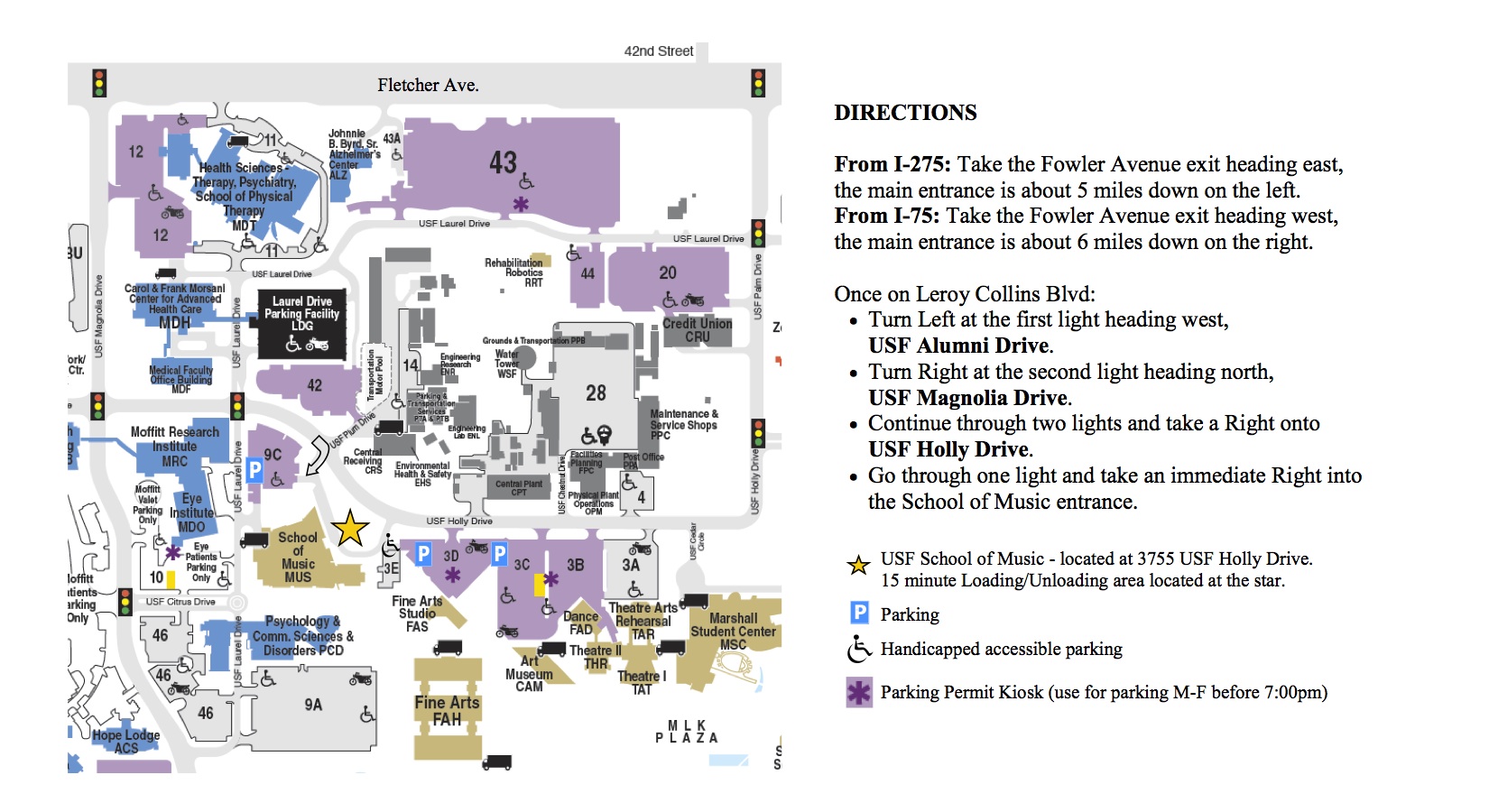 The Steinway pianos at USF are made possible by the kind assistance of the Music Gallery, Clearwater, Florida. THANK YOU!