Our spectacular and modern environment features all Steinway pianos and a dazzling array of daily lessons, classes, performance opportunities, and fun. Most students have about a semester's worth of lessons.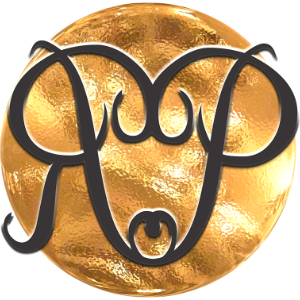 Use it or lose it!
Click the penny to learn more about Rebecca Penneys.
A multi-generational, internationally renowned faculty teaches technique and musicianship in both traditional and innovative contexts while embracing a holistic approach to learning, health, and human potential.
Rebecca Penneys Piano Festival
Tuition-Free at the University of South Florida, Tampa
"RPPF is my gift to all collegiate pianists." – Rebecca Penneys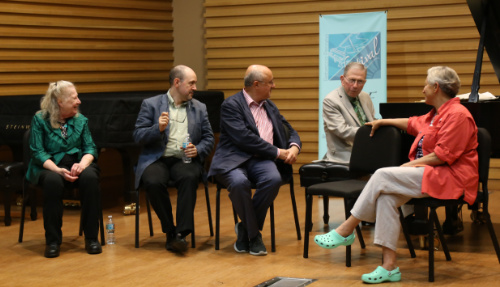 Legacy
Young and old pianists from all over the world come together to explore the many voices of piano tradition – our aural history.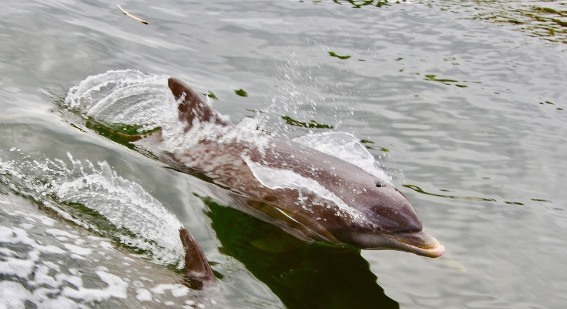 Facilities. Fun.
Enjoy USF's beautiful music building and dorm. Join us for our annual dolphin cruise, Chihuly excursion, and beach day with sunset dinner.
"Please look at this festival and apply. It will be one of your great experiences and you will always remember it." – Lydia Artymiw

"There is a particularly delightful atmosphere here among the community of faculty and students. The whole level of caring is on the highest level."
– Jerome Lowenthal
"I have been bowled over by the quality of the students. They represent the best of all schools." – Ursula Oppens
"I don't know of any other festival quite like this. The fact that it is tuition-free is a miracle." – Ann Schein
I wanted to express my gratitude to you for the whole festival experience.  It was indeed a memorable time, and it was splendid to meet so many other pianists and to have such an intense concentration of lessons, masterclasses, and classes of various kinds.  I could hardly have imagined a more immersive and musically nourishing environment, and I highly appreciate all your efforts in making this possible.  I felt so honored to be a part of this. The whole event, with its myriad of events, was incredibly well-organized and artfully arranged, and I will continue to glowingly relate it to my friends, colleagues, and teachers! I thoroughly enjoyed having the opportunity to study with you and take part in this one-of-a-kind festival. RPPF was quite a fruitful, formative, and fulfilling experience.  Again, thank you so much!
– Bethany Brinson (USA), Indiana University Bloomington
Being in RPPF was a very special and unique experience for me — lessons with the amazing faculty, listening and playing in masterclasses, watching the dolphins and fireworks at the beach… Moreover, I met with all these amazing young pianists from all over the world, and I will always cherish the moments when we talk, laugh, and play the piano together. I am truly grateful for having this opportunity to be in RPPF 10th anniversary.  Thank you!
– Isabella Jingshi Zhao (China), Cleveland Institute of Music

I have been to a music program every summer for the last nine years. I can confidently say that Rebecca Penneys Piano Festival is one of the best. It provides an array of opportunities which cultivate all sides of a student's artistry, whether it be the classes with world renowned faculty, performances in beautiful spaces and live radio, or the supportive artistic community. Each time I go back to RPPF, I am pushed to expand my perspective. I wouldn't be the musician I am today if it were not for RPPF.
– Stephen Joven-Lee (Philippines), Juilliard
Both RPPF and RPPF Mini impacted me tremendously. I gained more confidence in performing and giving presentations; I developed enthusiasm for unknown and less known music; I started opening my ears for all kinds of new sound; last but least, I got to know something about the professional world. I deeply thank RPPF for planting these seeds in my heart and now I have become a better musician!
– Zixiang Wang (China), U of Michigan – Ann Arbor
The Steinway pianos at USF are made possible by the kind assistance of the Music Gallery, Clearwater, Florida. THANK YOU!